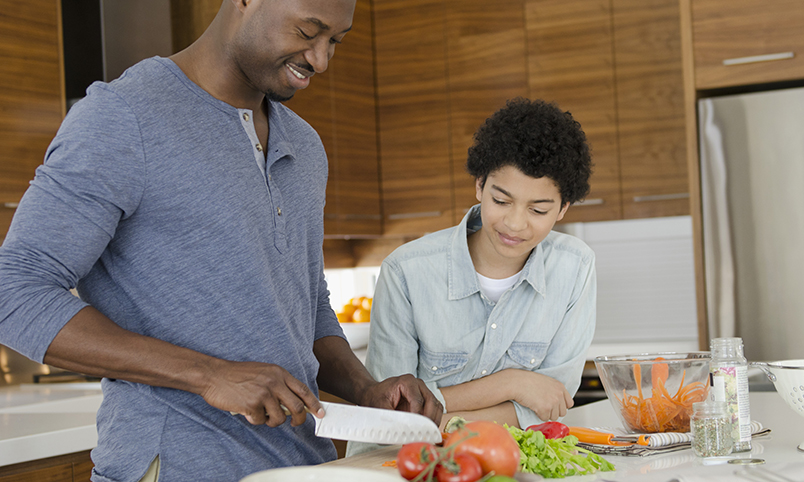 Kids can have fun being active and eating right, and parents and caregivers can set a great example for the whole family by creating a healthy environment at home, setting kids up for a lifetime of healthful eating.

Learn how your family can shop strategically, cook healthful foods and eat nutritious meals and snacks this Kids Eat Right Month® and beyond:
Move every day! Kids need 60 minutes of moderate to vigorous physical activity each day.
When possible, enjoy family meals together for an opportunity to bond and embrace healthful habits as a family.
Get active as a family. Take a walk together after dinner, and plan fun activities every week such as a family bike ride.
Get children involved in planning and cooking healthful meals together. When kids are involved in planning and preparing nutritious meals (with age-appropriate tasks), they are more likely to try new foods, and also will have a greater understanding of nutritious, healthful foods that will benefit them for a lifetime. Try these nutritious recipes for meals and snacks throughout the day.
To build an eating plan tailored to your family's unique needs and lifestyle, meet with a registered dietitian nutritionist in your area. Start by searching the Academy's Find a Nutrition Expert database.
Find a Nutrition Expert
Looking for credible nutrition information and recommendations? The Academy of Nutrition and Dietetics' network of credentialed food and nutrition practitioners are ready to help!