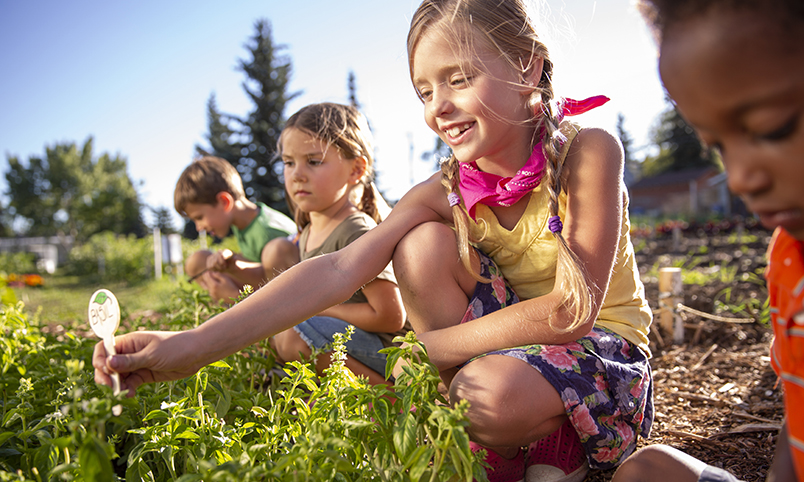 Neighborhood and faith-based organizations are well-positioned to initiate and coordinate activities that encourage healthy living and well-being. Trusted leaders in communities and congregations can empower families and communities to make better choices to improve the health of our children. If you want to make a difference in your community, encourage your community leaders and groups to act:
Invite a registered dietitian nutritionist to host nutrition education classes online or in person for your group or faith community.
Announce Kids Eat Right Month® in your newsletter or on your website.
Promote Kids Eat Right Month® activities to your local media.
Grow healthful food for your family or community by starting a garden.
Help ensure that kids in your community have access to nutritious meals when school is out by hosting a Summer Food Service Program, providing free meals to help children in low-income areas get the food they need to grow into healthy adults.
Host an online or in-person weekly exercise activity for your community or congregation.
Find a Nutrition Expert
Looking for credible nutrition information and recommendations? The Academy of Nutrition and Dietetics' network of credentialed food and nutrition practitioners are ready to help!